Salam Readers!
FH baru je balik dari Seoul ni. OMG. Tak dapat digambarkan betapa aktifnya kehidupan FH di sana sebab banyak sangat berjalan menggunakan kaki. Padanlah orang Korea body lawa2!
Penat tapi puas hati sebab dapat berjalan dan shopping. Hehe.
Disebabkan banyak juga blogger dah share pengalaman mereka di sana. (Ada yang sangat membantu, ada juga yang buat kami sesat. Haha.) Jadi FH nak kongsikan mengenai T-Money.
Apa itu T-Money?
T-Money tu macam kad Touch N Go yang kita selalu guna, cuma penggunaan T-Money lebih kepada subway dan bas.
T-Money boleh didapati di

Convenience stores (GS 25, CU, Mini Stop, Buy The Way, 7-Eleven, Story Way) bearing the T-Money logo and Ticket Vending and Card Reload Devices inside subway station dan juga di kaunter Tourist Information Counter di Incheon Airport.
Harga: 2,500 won
Contoh: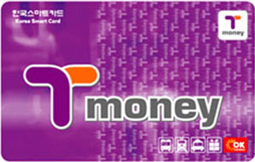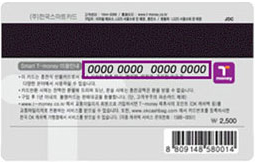 Cuma masa FH beli tu, FH beli tiket AREX dari Incheon Airport ke Seoul Station berharga 8.000 won. Masa tu ada promosi T-Money jadi cuma bayar 8,900 won (Tiket AREX + T-Money). Rupa T-Money FH adalah begini:
Cuba tengok perbandingan harga Tambang bila guna T-Money Card.
Seoul Transportation Fare Information / Transportation Card vs. Cash
Transportation

Age group

T-money

Cash

Note

Subway

Adults

1,050 won

1,150 won

Base fare (first 10㎞): 1,050 won
10-40㎞: 100 won per 5㎞
+40㎞: 100 won per 10㎞

Youth

720 won

1,150 won

Children

450 won

500 won

Blue Bus / Green Bus (4-digit number)

Adults

1,050 won

1,150 won

Up to three children (age 6 and under) accompanied by an adult may ride the bus for free

Youth

720 won

1,000 won

Children

450 won

450 won

Green Village Bus (2-digit number)

Adults

750 won

850 won

Youth

480 won

550 won

Children

300 won

300 won

Yellow Bus

Adults

850 won

950 won

Youth

560 won

800 won

Children

350 won

350 won

Red Bus

Adults

1,850 won

1,950 won

Youth

1,360 won

1,800 won

Children

1,200 won

1,200 won
REFUND:
Untuk balance dalam kad yang kurang dari 20,000 won, boleh buat refund di semua tempat yang kita boleh beli T-Money tu dengan service charge 500 won. Ye lah kadang2 kita terlebih reload, so kalau nak balik duit tu misal kata semua cash dah habis kan, kita keluarkan la balik duit dalam tu.
Untuk travelling days below 7 hari, better guna T-Money Card berbanding M Pass Card.
Juga ada satu lagi Seoul City Pass Plus. Kad ini khas untuk tourist yang berjalan di sekitar Seoul Metropolitan Area. Konsep sama je dengan T-Money tapi ada banyak lagi benefit sebagai pelancong sebab ada discount untuk Entrance Fee Tourist Spot.
Oh ya, bagi pelancong yang tak guna khidmat agent, or tour. Sila lah download Metroid HD Apps untuk memudahkan kita mencari route paling mudah bila travel guna subway.
Kita boleh select Departure Station dan Arrival Station. Lepas tu dia akan estimate dan berikan panduan station mana yang kita perlu naik atau transfer. Sangat berguna dan tak perlu buka map setiap kali.
Contoh paparan Metroid HD Apps bila kita tekan simbol search dekat atas tu.
Harap dapat membantu!